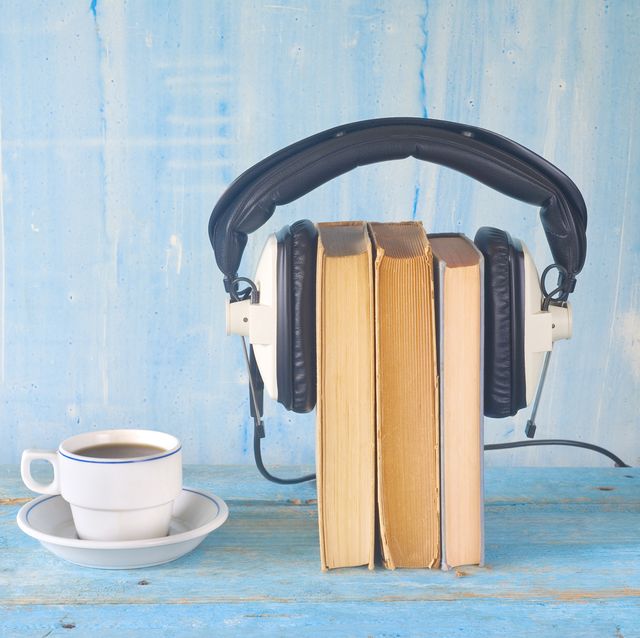 Holiday Greetings! I know 2020 has been a year of painful loss for so many. I hope that you and yours have managed as well as possible given the tough circumstances. As we look forward to a brighter 2021, this message describes several books, podcasts, and audiobooks that I've especially valued over the last year. I hope you will enjoy a few of them.  Headlining this short list are books about four virtuoso diplomatic, financial, and business negotiators: James Baker, Richard Holbrooke, Steve Schwarzman, and Sarah Frey. Since most of us have interests well beyond negotiation, I've followed these book suggestions with a few outstanding selections on various other topics. Whether you read or listen, I'm sure these excellent accounts will engage and enlighten.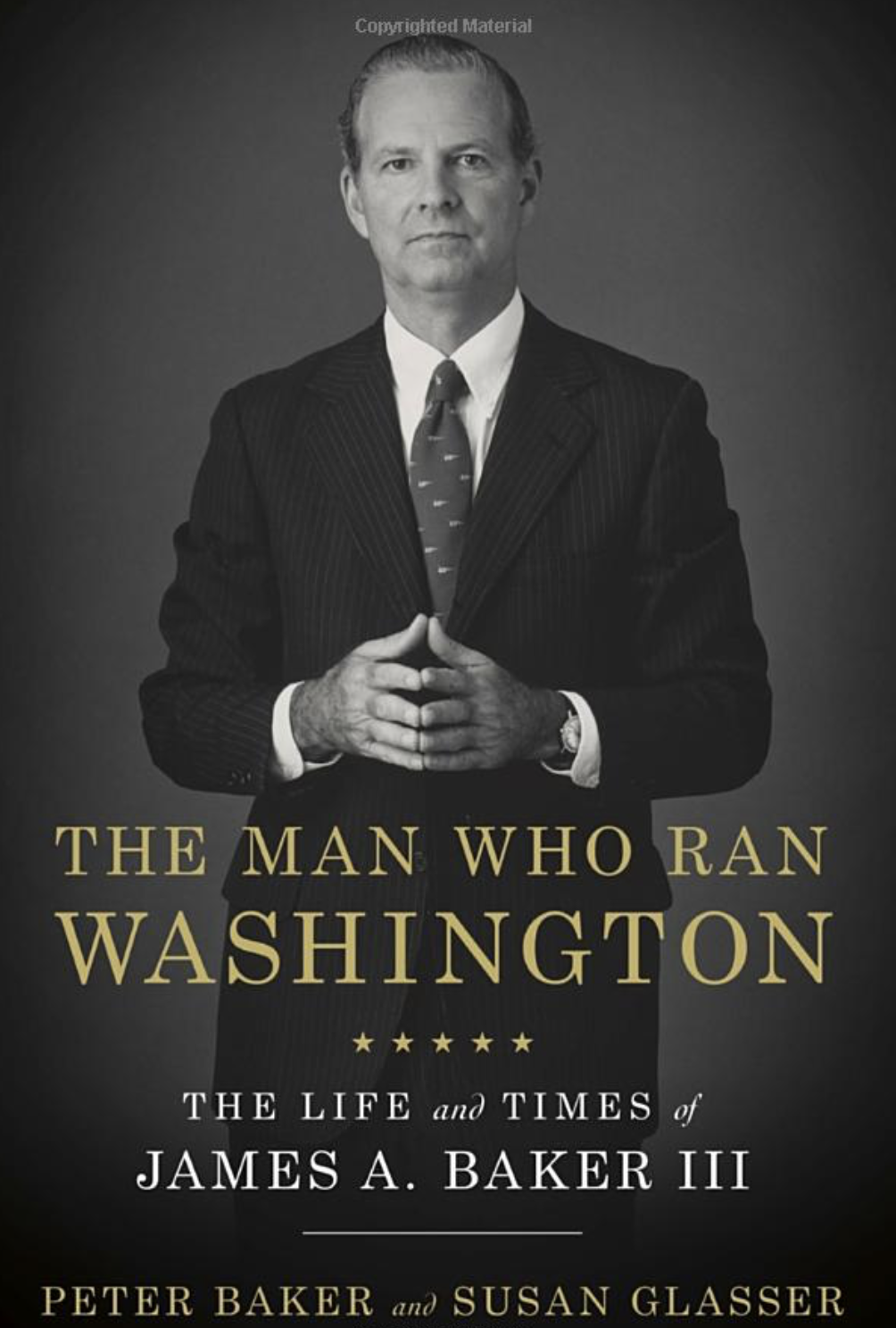 Peter Baker of the NYT, and the New Yorker's Susan Glasser have written The Man Who Ran Washington, an excellent biography of James A. Baker, III. Nick Burns, Bob Mnookin, and I extensively interviewed Baker on video, as part of a five-year program in which we probed the most challenging negotiations of all nine living former American Secretaries of State from Henry Kissinger through Rex Tillerson (so far!). Jim Baker remains one of the standouts. Endlessly making deals as an oil patch lawyer in Houston until he was 40, Baker then caught the political bug. He ran five presidential campaigns and, as Secretary of State, was key to the end-of-Cold-War negotiations that peacefully unified Germany within NATO, built the international coalition to eject Saddam Hussein from Kuwait, and midwifed the Madrid Conference, the first time Israel and Arab states met in a multilateral forum. Baker is an acknowledged master of the art and science of negotiation along with other tools of politics and persuasion. I really enjoy teaching sessions on his negotiations, which make extensive use of our lengthy videotaped interviews, and that highlight his sophisticated use of sequencing to build and break coalitions as well as his unusual stress on influencing the other side's "behind the table" negotiations—to advance his own interests.
Richard Holbrooke, whom the Program on Negotiation honored with its Great Negotiator Award in 2004, is best known as the key negotiator of the Dayton Accords that ended the horrific Bosnian war–after so many others had failed to do so. Holbrooke, whose dealmaking exploits went well beyond Bosnia, saw negotiating as a form of jazz–endless creative improvisations on a strategic theme. When I present sessions on him and his approach, students and executives tell me that Holbrooke's lessons really resonate. George Packer, longtime New Yorker writer now at The Atlantic, has produced Our Man: Richard Holbrooke and the End of the American Century, a splendid but unsparing biography of the man and his political era.
Steve Schwarzman has written What It Takes, his personal story intertwined with that of Blackstone, the powerhouse financial firm he co-founded with Pete Peterson and leads to this day. His book evokes vivid memories for me since I left Harvard to join Blackstone near its inception. Then a precarious startup, it struggled to raise its first fund and pull off early deals. Especially after returning to Harvard Business School, I realized how much those Blackstone years with Pete and Steve had taught me about negotiation and entrepreneurship.  Unlike the Baker and Holbrooke books, which were written by top journalists, Schwarzman's first-person account offers numerous actionable insights on effective negotiation.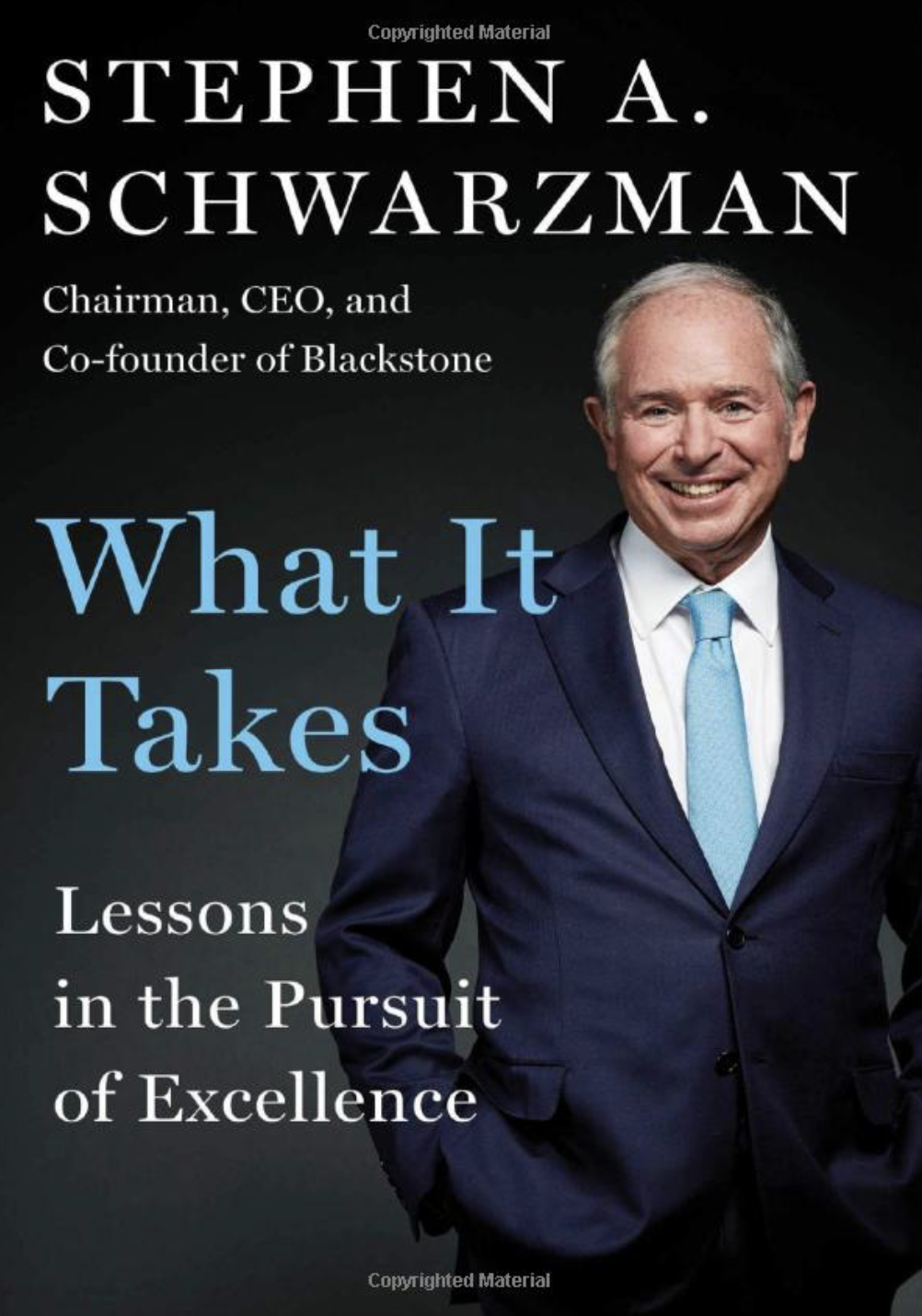 For example, Steve shows how to do very well for yourself by becoming a "friend of the situation"—but remain fully capable of hardball when required. Despite such insights, in reading What It Takes, I was struck by its much stronger emphasis on how to build a great firm rather than on how to make great deals, which may be Steve's signature talent. This imbalance led me to set up several hours this fall of Zoom interviews with Steve that went into much greater depth on his distinctive approach to negotiation strategy and tactics. Based on his private equity dealmaking at Blackstone, his close involvement in North American and Chinese trade talks, and his various nonprofit ventures such as establishing the Schwarzman Scholars program in China, he sees no essential differences in negotiations within such seemingly distinct realms other than context and motivations. I'm now in the midst of using these interviews to create a video-enhanced HBS case series, an HBR article, and podcasts that will extract useful prescriptions for negotiators in the business, not-for-profit, and public sectors. As they are finished and with Steve's OK, I look forward to sharing these with you as soon as possible.
Great negotiators need not be diplomats or financial titans. Consider Sarah Frey, who has written and narrated a no-nonsense yet captivating memoir, The Growing Season: How I Saved an American Farm–And Built a New Life. I think her publisher had visions of a scrappy success story—which it certainly is—but imagined Hillbilly Elegy and Educated as models. While not wrong, these comparisons sell Sarah short. She's also a remarkable negotiator from whom a lot can be learned. Imagine the dealmaking required to advance along her hardscrabble path; her book is described as "'A gutsy success story' (NYT Book Review) about one tenacious woman's journey to escape rural poverty and create a billion-dollar farming business—without ever leaving the land she loves."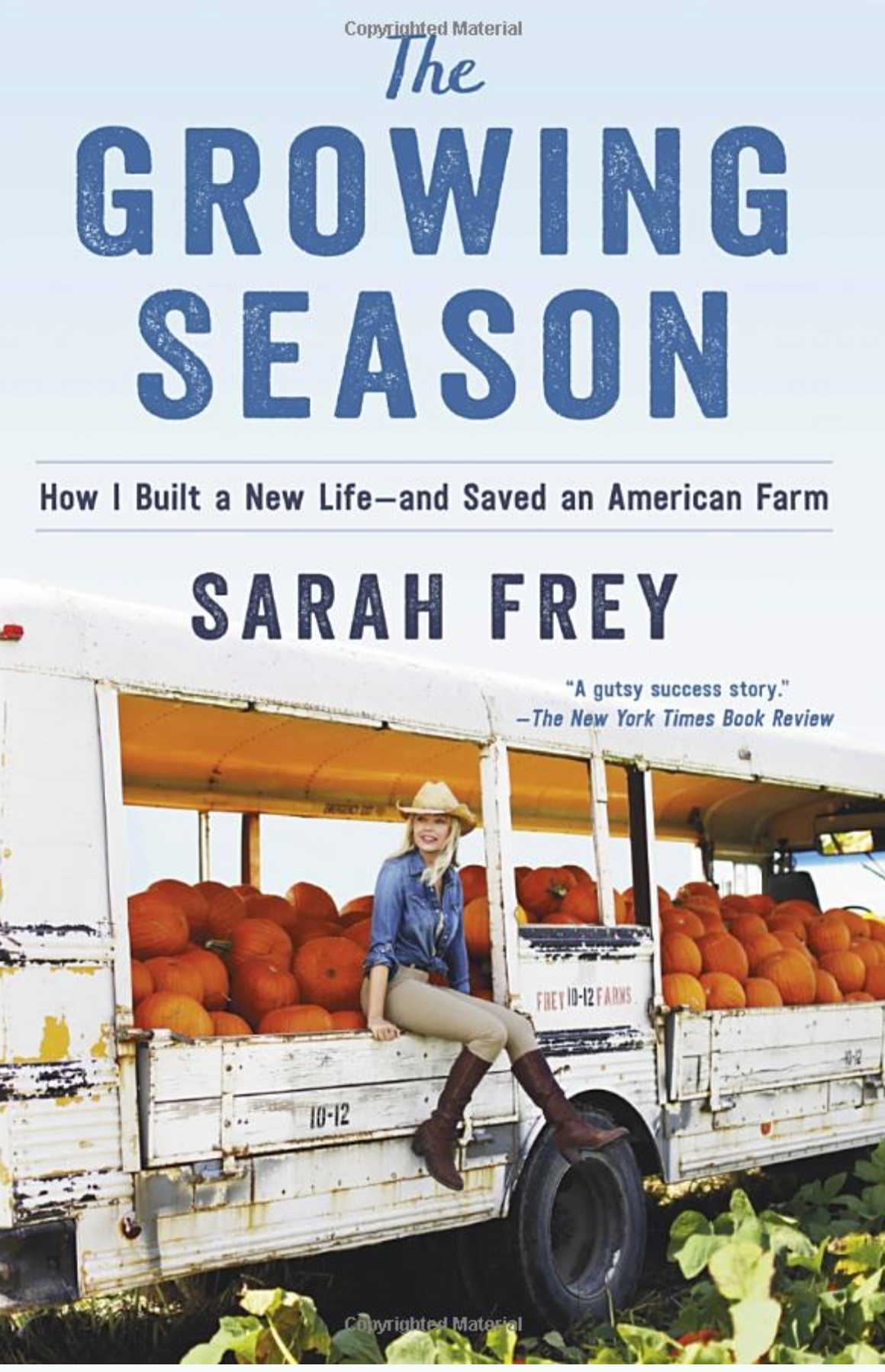 Sarah was the youngest among her parents' combined twenty-one children (yes, 21!) on a barely solvent rural Illinois farm. She left home at age 15 with a beat-up pickup, started a produce delivery business, talked her way into selling melons to the local Walmart, and rapidly expanded from there. Two years later with the bank about to foreclose on her family's farm, teenage Sarah worked out a rescue plan, bought the place herself, moved back, and still lives on that land. As of today, she has negotiated her way into owning major farms in seven states, made deals in the boardrooms of some of the country's largest retailers, and as "America's Pumpkin Queen," has sold more pumpkins, watermelons, and gourds than anyone. Her brutally honest book is replete with unforgettable personal anecdotes twinned with her business story. Yet you'll learn more about the results of her negotiations than the specific details of her distinctive technique, which range from useful homilies—"'No' is just a bump on the road to 'yes'"—to orchestrating what are best described as multi-front "negotiation campaigns" to achieve near-impossible target deals. About ten years ago, before her current level of success, I wanted to know more about how she did it and what others could learn from her example. At the time, I was writing a number of HBS case studies on how firms, from giants like P&G to upstarts like the early Frey Farms, could successfully negotiate with behemoths like Walmart. With my research associate, Ellen Knebel, we wrote cases on some of Sarah's most audacious deals. This year we reconnected with Sarah for an update, did hours of video interviews on her more recent negotiations, and will soon hope to share them with you as valuable supplements to her highly readable, inspiring book.
Apart from these negotiation-related works, I've thoroughly enjoyed many others this year. Here's a sampling of my favorites that you might like: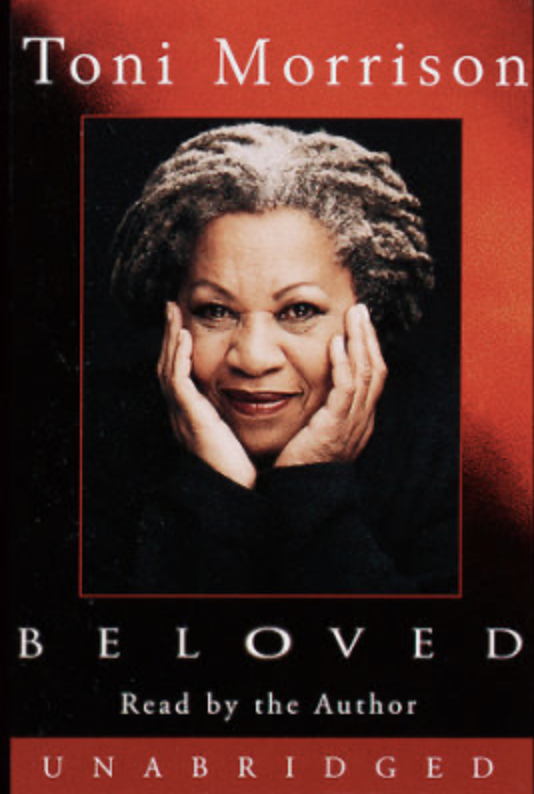 I read the book version of Toni Morrison's Beloved decades ago. Yet this year I listened, spellbound, to her rich narration of this unflinching journey into slavery's cruelty and the damages it wrought—physically, emotionally, to families and societies. Go for the audiobook version of this classic which Morrison unforgettably reads. In a reviewer's apt words, this story is "as powerful as Exodus and as intimate as a lullaby."
Harvard historian Jill Lepore will astonish and amuse you in Detection of Deception,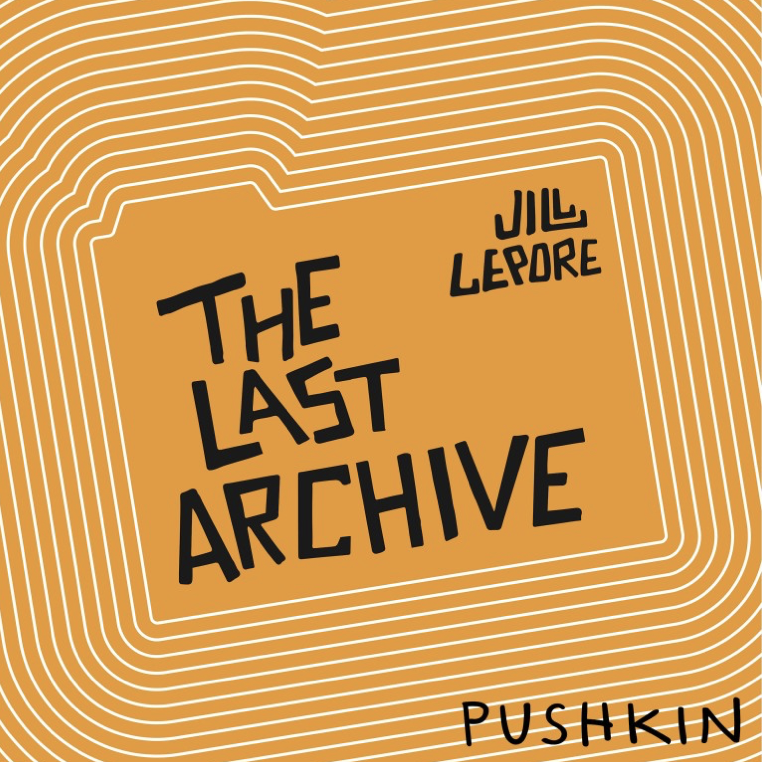 a podcast episode that the Last Archive series describes as follows: "When James Frye, a young Black man, is charged with murder under unusual circumstances in 1922, he trusts his fate to a strange new machine: the lie detector. Why did the lie detector's inventor, William Moulton Marston, a psychology professor and lawyer, think a machine could tell if a human being is lying better than a jury? And what does it all have to do with Wonder Woman?" Don't resist; enjoy!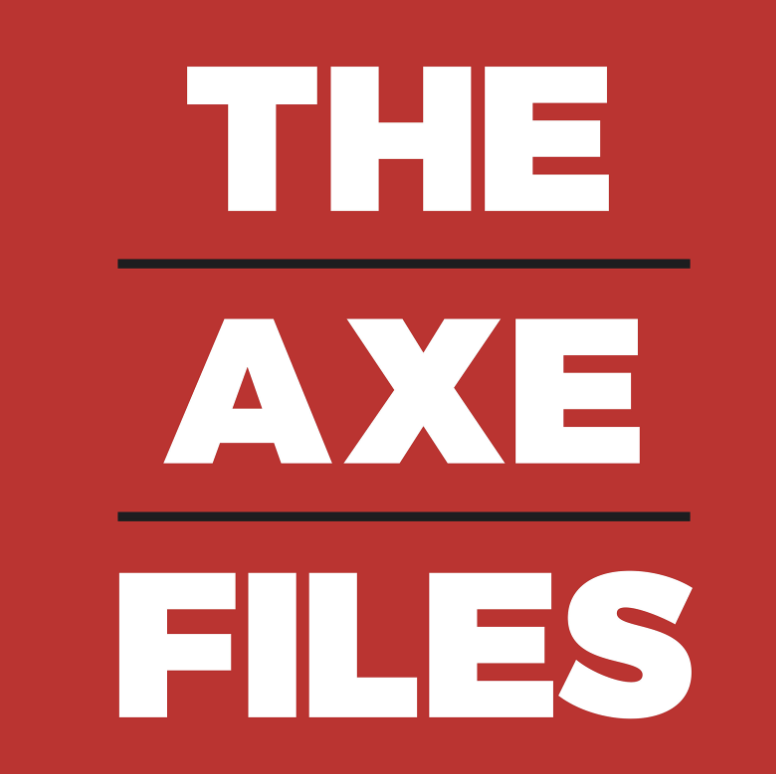 In an podcast episode of the Axe Files, host David Axelrod engagingly interviews Mandy Patinkin, award-winning actor (e.g., the Princess Bride, Homeland, etc.). Patinkin speaks from the heart about growing up in the Chicago Jewish community, his complex development as an actor, the way that playing Saul Berenson in Homeland exposed him to actual members of the US intelligence community with their special form of patriotism, as well as his passionate political commitments. Throughout the episode, Patinkin's authenticity shines through. A pleasure!
Limiting myself to one final episode of the myriad podcasts I enjoyed last year—a near-impossible task!—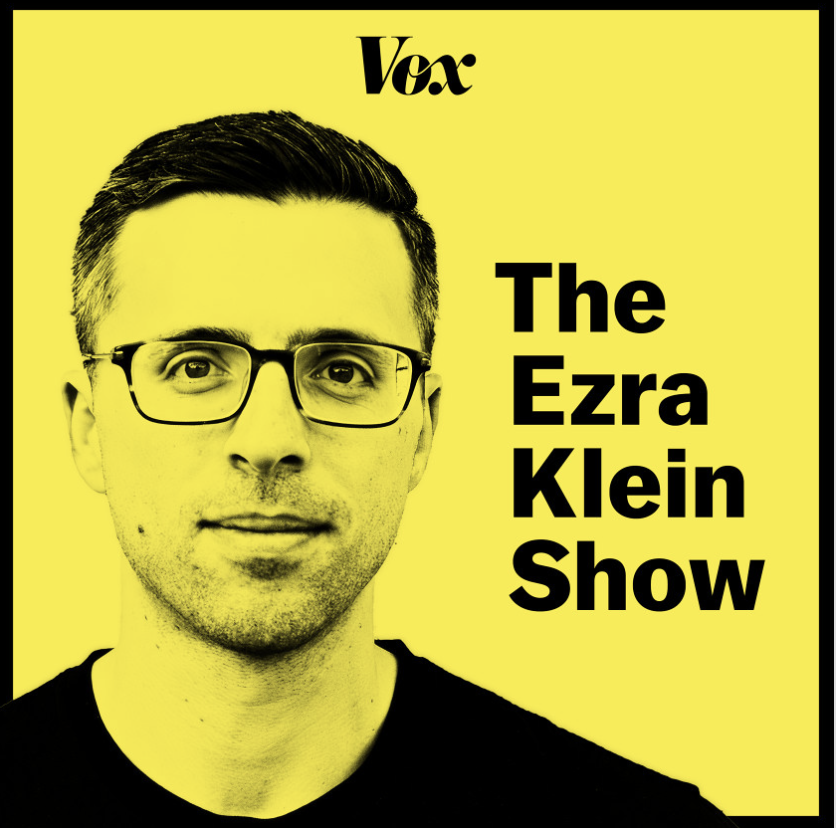 Stanford neuroscientist and primatologist Robert Sapolsky cogently explains the biochemical effects of stress on the individual and society. Until partway through Sapolsky's interview with host Ezra Klein, this was a topic in which I didn't know I had any compelling interest—but I became fascinated.  Especially when he is closer to the science, Sapolsky is unfailingly clear and insightful. This conversation reminded me of how entranced I became when reading Sapolsky's wide-ranging book on neurobiology, BEHAVE:The Biology of Humans at Our Best and Worst, with its light touch, easy command of the science, and endless memorable anecdotes.
[And if I were Columbo, with his trademark line—"Just one more thing"—I'd finally (finally!) steer you toward Erik Larson's magnificent The Splendid and the Vile: A Saga of Churchill, Family, and Defiance During the Blitz. The title says it all and the book reminds us that, as hard as this year has been for many of us, people have endured far worse and shown remarkable courage and resilience in so doing.  But more on Larson's book—which contains some cool negotiations—in a later missive.]
I hope you enjoy these suggestions, that your deals create maximum value, that your disputes resolve fairly . . . AND that 2021 proves vastly better than 2020 for all of us in terms of health, economics, politics, society, and the environment. Stay in touch!