JAMES K. ("Jim") SEBENIUS,
co-founder and partner of Lax Sebenius LLC, specializes in analyzing and advising corporations and governments worldwide on their most challenging negotiations. He is the
Gordon Donaldson Professor of Business Administration
at Harvard Business School, where he founded the Negotiation unit and teaches advanced negotiation to students and senior executives. He also directs the
Harvard Negotiation Project
at Harvard Law School. With co-author and business partner, David Lax, Jim originated
3D Negotiation
, a uniquely powerful approach for analyzing and advising on complex negotiations. Sebenius's private sector career included years with the Blackstone Group; he also served in the U.S. government's Commerce and State Departments.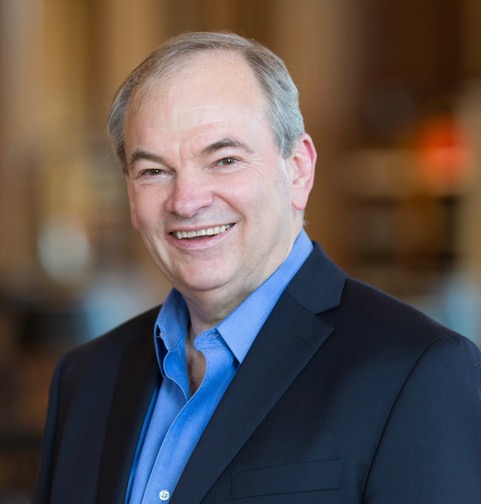 From the earliest days of his professional career, he has played key roles in complex negotiations.  For example, Peter G. Peterson, co-founder of The Blackstone Group, now the world's largest buyout firm, with $545 billion in assets, stated that "We faced some of Blackstone's most challenging and delicate negotiations during its startup period. Over those early years, we worked daily with Jim, who was very helpful with critical deals at key moments… Jim's approach makes major differences in significant transactions."  No less than former Secretary of State, Henry Kissinger, recently (2018) attested to Jim's standing in the negotiation field when he wrote "Given his familiarity with the relevant academic research and extensive experience in high-stakes dealmaking, Jim . . . possesses a deep understanding of complex negotiations…[he] has produced a superb and practical analysis of how to forge worthwhile agreements in complex situations."  
Since 2001, he has chaired the annual Great Negotiator Award program at Harvard, which has intensively engaged with negotiators such as Richard Holbrooke, James Baker, George Mitchell, and Bruce Wasserstein. He also co-directs a project that has conducted lengthy videotaped interviews nine former U.S. Secretaries of State, from Henry Kissinger and George Shultz through Hillary Clinton and Rex Tillerson, about their most challenging negotiations.  Jim often speaks to senior executive audiences about negotiating lessons and insights from the Great Negotiators and Secretaries of State.
He is the author or co-author or editor of five books including 3D Negotiation (Harvard Business School Press), The Manager as Negotiator (Free Press), and, most recently, Kissinger the Negotiator: Lessons from Dealmaking at the Highest Level (HarperCollins). Together with these books, his published output includes more than 250 items including articles, case studies, and negotiation simulations. 
He holds a B.A., summa cum laude, from Vanderbilt in mathematics, an M.S. from Stanford's Engineering School, and a Ph.D. in business economics from Harvard. He is married to Nancy Buck; their children are Zander, Alyza, and Isaac.