RON S. FORTGANG, Principal at Lax Sebenius LLC, The Negotiation Group and a Fellow of the Negotiation Roundtable at the Harvard Business School. He has taught at the Harvard Business School, the Program on Negotiation (PON) at the Harvard Law School, the Harvard Kennedy School, Stanford University, The Haas School of Business at UC Berkeley, Georgetown University, London School of Economics and the South Africa School of Business and Leadership.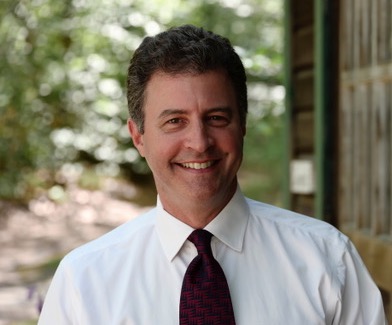 Fortgang advises and teaches clients around the globe, working with companies in technology, professional services, consumer products, health care, renewable and conventional energy, and financial services. A subset of his clients include Advanced Micro Devices, American Express, AstraZeneca, Ericsson, GlobalFoundries, Hewlett Packard, IBM, Icon International, InnoEnergy, Intel, KPMG, Microsoft, Novartis Pharma, Royal Dutch Shell, Shire Pharmaceuticals, Telcordia, Takeda, The Estee Lauder Companies, and The Walt Disney Company. He has also advised governmental organizations including the United Nations, U.S. State Department, U.S. Department of Health and Human Services, the U.S. Department of Justice and the California State Assembly. He has worked closely with the San Jose Mayor's Office of Technology and Innovation, offering insight around how to attract, retain and grow startups in the region, as well as the San Francisco Mayor's Office of Civic Innovation. 
Fortgang heads up the Firm's capability-building practice, launching organizational initiatives to build negotiation excellence, speed cultural change and deliver significant economic returns in sales and large commercial transactions. He also advises on strategic partnerships and negotiating long-term arrangements, assisting with dealmaking through the full life cycle of start-up, re-negotiation and exit and helping entities negotiate from perceived or actual positions of weakness.
His dealmaking experience ranges from multi-billion dollar global pharma market entry to infrastructure deals to procurement consortium negotiations to the settlement of intellectual property and other disputes. The advice has led to significant economic benefits for clients generating ROIs from 100% – 2300%, driven by better and more profitable deal-making, while avoiding costly mistakes. As one example, his efforts generated $40 MM in increased profit over an 18-month period — not including subsequent benefits in future years.
Educated at the Harvard Business School, the Harvard Kennedy School and Wesleyan University, his background includes strategy consulting, finance and political lobbying. He has been published in the Harvard Business Review, the Negotiation Journal, and the Michigan Journal of Business, and was awarded the Stockholz prize and the Coro Fellowship.