MICHAEL WHEELER, Senior Advisor at Lax Sebenius LLC, has taught negotiation and leadership to thousands of MBA students and executive program participants at the Harvard Business School since 1993. He was subsequently appointed to the chair endowed by HBS's Class of 1952.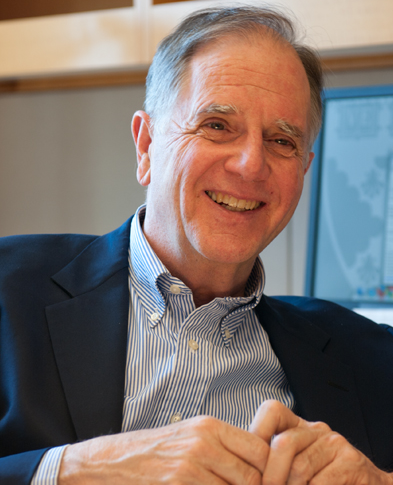 In recent years Wheeler's work has centered on the use of computer-based technologies to teach, study, and manage negotiations. His eight-week Negotiation Mastery course launched in 2017 and has now been taken by leaders, managers, and students from more than 130 countries.
His Negotiation 360 self-assessment/best practice app is available for iOS and Android devices, The Agility at Work podcast that he co-hosts with Dr. Kimberlyn Leary can be heard on popular platforms. In 2020 he co-chaired (with Jim Sebenius) the Program on Negotiation conference on AI, Technology, and Negotiation.
He also is the author (or co-author) of eleven books, including The Art of Negotiation: How to Improvise Agreement in a Chaotic World, now in ten languages. Among his other books are, What's Fair? Ethics for Negotiators (with Carrie Menkel-Meadow), Business Fundamentals in Negotiation, and On Teaching Negotiation. His text Environmental Dispute Resolution (with Lawrence Bacow) won the CPR-ADR's annual best negotiation book award. He has written numerous articles in scholarly journals (including, the Yale Journal of Regulation, the Harvard Negotiation Law Review, and the Journal of Applied Psychoanalytic Studies), and in the public press, including Harvard Business Review, The Atlantic, and The New York Times. He is Editor Emeritus of the Negotiation Journal.

Wheeler holds degrees from Amherst College, Boston University, and Harvard Law School. He has been a panelist for the American Arbitration Association and has served as both a mediator and an arbitrator in a variety of business and regulatory disputes. He has advised corporate clients, trade organizations, and government agencies on negotiation issues in the United States and abroad. For twenty years he served on the board of directors of Consensus Building Institute, a not-for-profit organization that facilitates resolution of public policy disputes throughout the world.
Prior to joining the HBS faculty, Wheeler taught at MIT's Department of Urban Studies and Planning from 1981 to 1993. Previously he was Director of Education and Research at the Lincoln Institute of Land Policy, and Professor of Law at New England Law. He has also been a Visiting Professor at the University of Colorado, Harvard's Kennedy School of Government, Harvard Law School, and the Politecnico di Torino, Italy.